Course Details
Course Code: USFEC18DYD
Location: Online
Duration: 15 hours
Cost:
Qualification: All modern browsers and devices
Further Details
Course Access: Lifetime
Exams Included: Yes
Compatibility: All major devices and browsers
Approved Course:
A003989
Dyslexia Awareness Certificationa
This Dyslexia Awareness Certification course offers students the ability to learn all about the condition, and how it can be handled. This course is full of information that will help you not only learn to deal with dyslexia yourself, but also how to help children or others who you come in contact with. This is an excellent course for teachers or for others who wish to learn more about this condition.
Dyslexia is a difficult condition to treat, but there are methods that can make learning easier for those who have been diagnosed. This course will give you an overview of the types of dyslexia, and what type of support and treatment is available for the condition.
Introduction to the Dyslexia Awareness Certification
This is an internet-based training course that gives students the opportunity to study the material when it's convenient. Many people who take the course can work a full time job while they study, which helps them to easily achieve their goals of learning about dyslexia.
You can access the study material for this course from any device with an internet connection, and receive online support as you train. When you complete the course, you must take an exam, and when completed, you will receive a recognised certification that you can print out at home. Alternatively, we can post the certification to you for a small cost.
What You Will Learn
This dyslexia awareness certification course was designed to give students a complete overview of dyslexia, which will help in both their professional and personal lives.
This course will cover:
An introduction to dyslexia
The causes of dyslexia
How dyslexia is diagnosed
An overview of the different types of dyslexia
How dyslexia affects phonics, writing, spelling, and speaking
How dyslexia affects maths and science skills and creativity
What it's like to live and work with dyslexia
What conditions often occur along with dyslexia
The treatments for dyslexia
What laws are in place to protect those with dyslexia
Benefits of the Dyslexia Awareness Certification
There are a number of benefits to those who complete the dyslexia course and earn their certification.
These include:
The ability to study from anywhere and at any time, even when at work or away from home.
The option to study as quickly or slowly as you wish, as there is no time limit for the course.
The capability to study from any device including computers, mobile phones, or tablets.
An easy to understand course structure, which is broken down into short modules.
The convenience of support when you require it, all online.
A full syllabus, which virtually guarantees that you will get the knowledge you require to work and support those with dyslexia, both in your personal and professional lives.
Improving prospects when applying for work or volunteer opportunities with those who have dyslexia.
An affordable pricing structure.
Upon completion, you will receive a certificate.
Course Modules/Lessons
This course is thorough, packed with facts and useful interventions and is easily manageable.
This short course about dyslexia is well worth the money. I am a fully qualified dyslexia specialist who teaches full time. I saw this course and thought it would be a good idea to ensure my knowledge and strategies were current.
This course is thorough, packed with facts and useful interventions and is easily manageable. It fulfils its brief and would be extremely useful to teachers and TAs working in school who wish to increase their knowledge of SpLD and how to support children effectively.
The course reinforces prior knowledge and gives food for thought and discussion. The time indicators for each session are reasonably accurate and allow you to plan your studying and feel that the course is manageable around other commitments. I recommend this course.
Carolyn Bettesworth
Very clear and easy to follow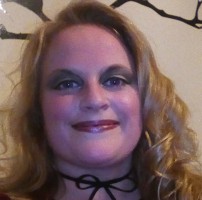 Having just completed the Dyslexia Certification in a few days I can honestly say I now have a much better knowledge of the condition and it gave me so much detail and information to learn in order to use in my teaching job.
Very clear and easy to follow with great assessments at the end of each module. Also the multiple choice exam covered all of the important points I had learnt. Highly recommend this certification. The fact I could study this online in my own time was a huge positive.
I look forward to further study more courses related.
Carly Dawson
I would recommend to my friends.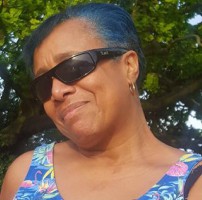 I found this course very easy reading and thoroughly understandable. It was very well put together and you could always go back into the exact page that you left. It was very easy to leave notes and could always go back into them for a refresher.
This course was very well thought threw and easy to move through each section. The self-assessment at the end of each section was very helpful and refreshes key elements that you needed. To be able to print this off was good as it provided a guide for yourself.
I would recommend to my friends.
Sandra Thomas
Fab place to learn.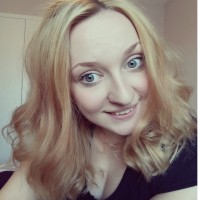 New Skills Academy is a fab place to go to if you're wanting to start a course and further your career. Being a mother to 2 young children it is hard to find the time to complete a course and juggle life… thank goodness for New Skills Academy.
They put no pressure on you to finish your course by a certain time. They allow you to take your time and really understand what you're learning. It's easy to use, there is help when needed, a very modern design making it great for anyone to use. Fab place to learn.
Abigail Elizabeth Shaw
Example Certificate
This certificate is to verify that
has successfully completed the
DYSLEXIA AWARENESS CERTIFICATION
on the
06th December 2021
A003989
Daniel Morgan
Head Tutor
New Skills Academy
How online learning can benefit you..
https://uk.trustpilot.com/review/newskillsacademy.co.uk
FAQ's
Who can take the course?

Anyone who has an interest in gaining a greater understanding of this subject is encouraged to take the course. There are no entry requirements to take the course.

What is the structure of the course?

The course is broken down in to individual modules. Each module takes between 30 and 90 minutes on average to study. Although you are free to spend as much or as little time as you feel necessary on each module, simply log in and out of the course at your convenience.

Where / when can I study the course?

You can study the course any time you like. Simply log in and out of the web based course as often as you require. The course is compatible with all computers, tablet devices and smart phones so you can even study while on the move!

Is there a test at the end of the course?

Once you have completed all of the modules there is a 30 (multiple choice) question test. The questions will be on a range of topics found within the modules. The test, like the course, is online and can be taken a time and location of your choosing.

What happens if I fail the test?

If you don't pass the test first time you will get a second opportunity to take the test again after further study.

When will I receive my certificate?

Once you have completed your test you can log in to your account and download / print your certificate any time you need it. If you would prefer us to post you a certificate there will be an admin charge of $16

How can I pay?

We use Paypal for all payments on the site. You can either use your Visa, MasterCard ,American Express, Solo cards or PayPal account to pay for the online course. All payments are handled securely by Paypal.

Is my payment secure?

As previously mentioned your payment is totally secure. We use the latest ssl encryption for all transactions.

How long after payment can I begin the course?

You can begin the course immediately after your payment has been received.
You should receive an email with your log in details as soon as your payment has been accepted. If you don't get this email please check your junk folder, failing that please contact us for further assistance.

How long is my certificate valid for?

There is no expiry or renewal fees
What our students say ...