Course Details
Course Code: USFEC16HDC
Location: Online
Duration: 15-20 hours
Cost:
Qualification: All modern browsers and devices
Further Details
Course Access: Lifetime
Exams Included: Yes
Compatibility: All major devices and browsers
Approved Course:
A004084
Hair Styling & Salon Management Certification Course
Anyone who wants to enjoy the rewarding career of a hair stylist will benefit from this information packed online course which is overflowing with valuable advice, tips and more. The course is designed to give you all the skills and knowledge you will need in this line of work to provide your clients with the best advice and service, helping you potentially build your career or start your very own hair salon.
Introduction to the Hair Styling & Salon Management Certification Course
This course is for anyone who's interested in a career in the hair industry, whether you want to start your own salon or work in a salon as a stylist. You will find the course very easy to use and understand. The course is broken down into twenty seven easy to manage modules, each one providing you with valuable information.
What You Will Learn
This course is full of information relating to the hairdressing industry. During the course you will be taken through important elements of this industry.
Some of the things you can expect to learn include:
Learn why hairdressing is such a rewarding career
Identify with hairdressing from pre-historic times
Get insight into the evolution of hair styling from around the world from Egypt to Greece and Africa to Rome
Information on training as an apprentice hairdresser in the United States
What qualifications you will need to become a hair stylist in the United States
Job availability within the US
Understand the anatomy of hair
Know how hair grows along with its life cycle
Know what parts of the hair determine color and texture
Learn the importance of client consultations
Identify what equipment you are going to need
Know the different types of combs and brushes
Get insight into why shampoo is so important
Learn about hair protein treatments, straightening creams, hair sprays and more
Gain valuable information on client communications
Know about front office etiquette and the best way to handle a client consultation
Understand how to work with different hair types
Enjoys tips and advice on how to run a successful salon
Know why it is so important to base hairstyle on face shape
Understand the different facial shapes
Know how to shampoo and condition hair in a professional manner
Enjoy step by step procedures to conditioning hair effectively
Learn more about the hair dryer along with essential blow drying techniques
Benefit from step by step hair styling techniques
Gain insight into hair coloring techniques
Get a good understanding of the different hair styling tips for special occasions and weddings
Learn the different hair styles for children
Identify with different hair up styling techniques and braiding
Know everything there is about hair extensions
Learn how to set prices
Gain valuable insight into the importance of hygiene within the salon environment
Know the importance of customer service
Get tips and advice on setting up your own hair salon
Learn some useful marketing strategies
Get information on managing costs, forms and more
Benefits
There are numerous benefits to taking this course online. The Hair Styling & Salon Management Certification Course will provide you with a solid foundation to start your career in the hairdressing industry. Some of the benefits you can enjoy when choosing this course are:
Complete all coursework online
Study at your own pace and in the comfort of your own home
Enjoy online support
Access coursework on any device
Lifetime access to modules
The course is broken into easy to manage modules
Fast track your career
Course Modules/Lessons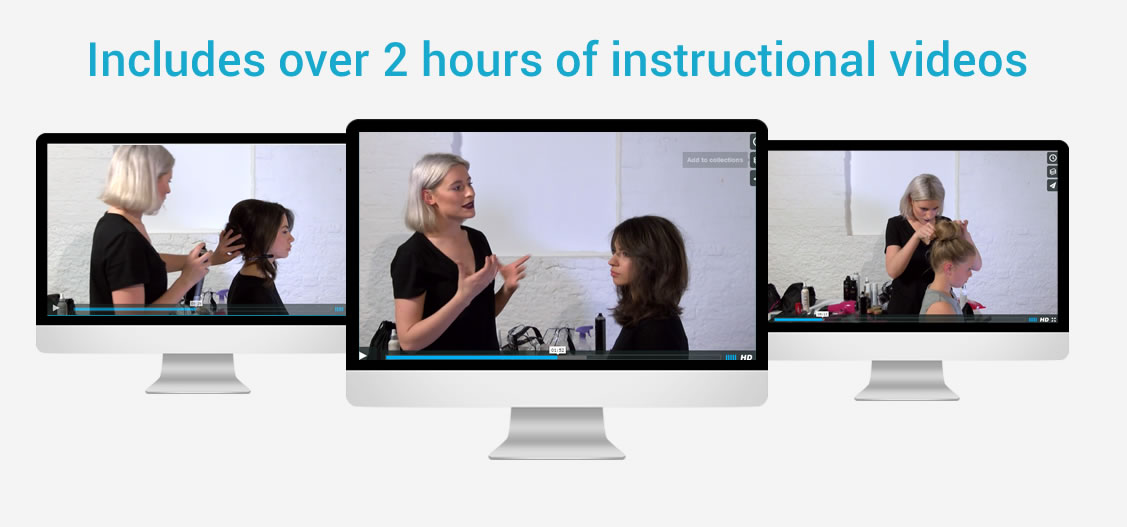 I've learnt so much. Very pleased. Would highly recommend.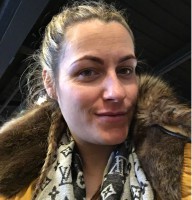 If you're looking for a refresher or new career then this is a fantastic site for courses. This is the second course I've done on this site and they are very in depth and I've learned so much. Very pleased. Would highly recommend.
Will be looking to do more courses in the future. Not only have I achieved two certifications but I've got new services to offer in my salon for all my clients. My salon has never been so busy and I'm even taking lots of bookings for the future.
Would recommend to all!
Tammy Jarrett
I really enjoyed the course and would recommend this to my friends
I really enjoyed the course and would recommend this to my friends.
I completed a City and Guilds Certificate 40 years ago and was looking at bringing my skills up to date. This gave me the encouragement and insight to do what I needed to go back into hairdressing. I understand the importance of keeping my skills up to date and would like to study further in styling, hair treatment and coloring.
Thank you very much I enjoyed the 27 modules attached to the course. I particularly enjoyed the videos attached to the course and have always enjoyed putting hair up for special occasions such as weddings.
Margaret Whitehead
Since taking this course it has given me the chance I wanted and boosted my confidence
I have always wanted to do hairdressing but never had the confidence. Since taking this course it has given me the chance I wanted and boosted my confidence.
There is lots of information and videos and you can always re-cap if needed.
Chris Peel
Example Certificate
This certificate is to verify that
has successfully completed the
HAIR STYLING & SALON MANAGEMENT CERTIFICATION COURSE
A004084
Daniel Morgan
Head Tutor
New Skills Academy
How online learning can benefit you..
https://uk.trustpilot.com/review/newskillsacademy.co.uk
FAQ's
Who can take the course?

Anyone who has an interest in gaining a greater understanding of this subject is encouraged to take the course. There are no entry requirements to take the course.

What is the structure of the course?

The course is broken down in to individual modules. Each module takes between 30 and 90 minutes on average to study. Although you are free to spend as much or as little time as you feel necessary on each module, simply log in and out of the course at your convenience.

Where / when can I study the course?

You can study the course any time you like. Simply log in and out of the web based course as often as you require. The course is compatible with all computers, tablet devices and smart phones so you can even study while on the move!

Is there a test at the end of the course?

Once you have completed all of the modules there is a 30 (multiple choice) question test. The questions will be on a range of topics found within the modules. The test, like the course, is online and can be taken a time and location of your choosing.

What happens if I fail the test?

If you don't pass the test first time you will get a second opportunity to take the test again after further study.

When will I receive my certificate?

Once you have completed your test you can log in to your account and download / print your certificate any time you need it. If you would prefer us to post you a certificate there will be an admin charge of $16

How can I pay?

We use Paypal for all payments on the site. You can either use your Visa, MasterCard ,American Express, Solo cards or PayPal account to pay for the online course. All payments are handled securely by Paypal.

Is my payment secure?

As previously mentioned your payment is totally secure. We use the latest ssl encryption for all transactions.

How long after payment can I begin the course?

You can begin the course immediately after your payment has been received.
You should receive an email with your log in details as soon as your payment has been accepted. If you don't get this email please check your junk folder, failing that please contact us for further assistance.

How long is my certificate valid for?

There is no expiry or renewal fees
What our students say ...