Course Details
Course Code: USFEC18MDD
Location: Online
Duration: 20 hours
Cost:
Qualification: All modern browsers and devices
Further Details
Course Access: Lifetime
Exams Included: Yes
Compatibility: All major devices and browsers
Approved Course:
A003147
Massage Certification
This Massage Certification is designed for anyone who is passionate about massage and wants to start a career as a massage therapist. The course provides insight into all aspects of massage, ensuring you get a complete overview that you can use to potentially secure a position within the massage industry.
Introduction to Massage Certification
This certification comprises of nineteen modules. Each module is brimming with valuable information, techniques, advice and more to help you achieve success as a massage therapist. The modules include the convenience of video tutorials, providing you with advice and assistance when it comes to various techniques.
The complete course takes around twenty hours to complete. This can be studied in your own time, at your own pace and wherever you feel most comfortable. You can access your course modules on any device, whether it's a desktop computer on your desk at home, your tablet or your mobile phone.
During your studies, you will have access to an online tutor who is always on hand to assist you as you may need. Further good news regarding the International Massage Certification is that it is open to anyone, there are no entry requirements.
What you Will Learn
During this course, you will learn everything you need to know when starting a career as a massage therapist. On completion, you will be awarded a certificate as proof that you have the knowledge and insight you need to secure a position within the massage industry.
Get an understanding about massage therapy, its history, how it is used, and the physical and psychological effects massage can have on the body.
Understand the human body from the skeleton to the central nervous system. Knowing the body's anatomy can help you become a successful therapist in the future.
Learn about massage equipment from how to use massage tables to the various types of oil you can use.
Understand why listening skills are so important to your success as a massage therapist.
Get an understanding of the different massage techniques you can use. Also, learn more about alternative therapies and reflexology.
Use the video guides to determine how to use your new-found techniques to assist your clients.
Learn how to perform Indian head massages, facial massages, pregnancy massages.
Identify the correct techniques you should be using for each part of the body.
Know what should always be discussed with your client at initial consultations to ensure you know what services they need.
A guide to medical massage, understand how to provide massage for special groups and how massage can be beneficial when it comes to certain illnesses.
Identify what techniques you should be using when you massage a baby and how this can be beneficial to both the mother and the baby.
Learn more about aromatherapy and how you can use this in conjunction with massage. Learn about the different oils and what they are used for. You will also gain valuable insight into why oils are so important in aromatherapy.
Benefits of the Massage Certification
Anyone interested in working in the field of massage therapy will benefit from completing this information-packed course, with the advantage of video tutorials to teach you essential techniques.
The course is overflowing with benefits, these include:
Get your foot in the door by having a basic knowledge and understanding of massage from day one.
Enjoy the convenience of a certification to prove your ability to potential employers.
Gain experience and knowledge in terms of massage therapy, what it entails and how to complete various techniques.
Get insider advice and tips to achieve success.
Study online in the convenience of your own home and at your own pace. Study on any device.
Enjoy the convenience of ongoing support and guidance throughout your studies from an experienced tutor.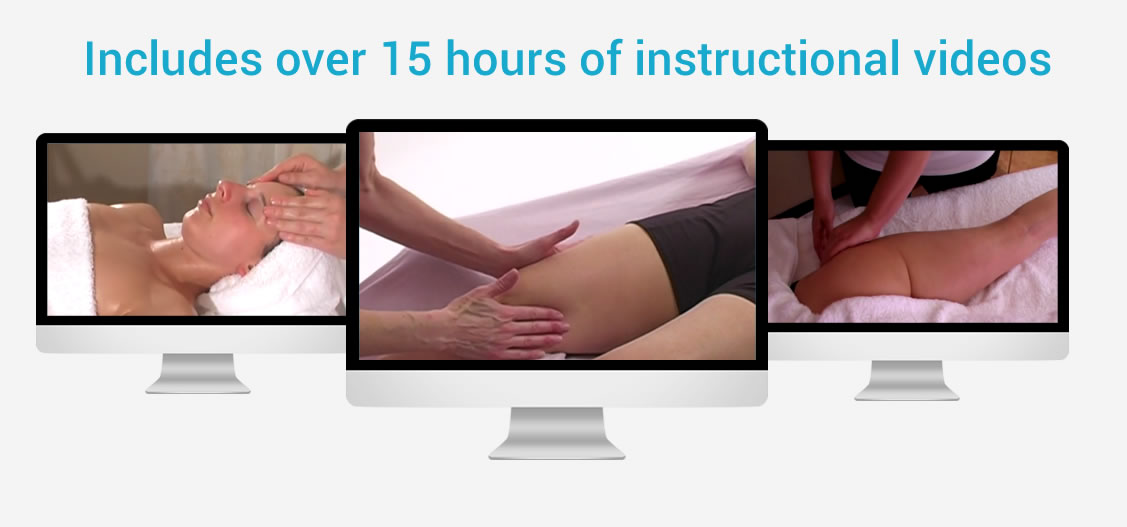 Course Modules/Lessons
What our students have to say…
Exceptional Value
The  Massage course is exceptional in value. The course is comprehensively laid out, each component labelled with an initial written notes, followed by details excellent videos which actually show exactly how to massage.
The course covers all types of massage such as Lomi lomi massage to hot stone massage.
I have benefited enormously from registering on this course. I would have absolutely no hesitation in recommending this course to anyone as I am aware of how much they would benefit.
I gave my friend a massage just for fun & she was amazed & told me she thinks I am the best masseuse ever. She should know as she has regular massages from professional. So what are you waiting for? Go ahead sign up for the course.
By the way no one is paying me to say this, I am saying what I believe to be true.
Abba Howson
My Best Idea
Taking the Massage Certification Course at New Skills Academy was my best idea and my best investment in a long time.
The flexible timing, professional yet easy understand material helped me to change career (and life) in no time. Absolutely brilliant.
Mihaly Galambosi
The Content & Layout are Spot-on
I've only just started this course but already the content layout and info are spot on.
I was only going to do the 1st module the evening I got it but four hours later I had almost completed four! I just couldn't put it down.
I have just finished an online aromatherapy course but the massage section was vague so this complements it perfectly I would recommend to anyone. I will be using this as a business but it's also perfect for people to learn for friends and family! So glad I found it.
Thank you
Gemma Espejo-Degraph
It is fascinating and easy to understand
I am a qualified beauty therapist wishing to extend my practice. I found this course online, I am about half way through at present and am extremely surprised at the detail this course includes.
It is fascinating and easy to understand.
The instructional videos are well made and easy to follow. Personally I feel I need to take a long time to practice each massage and to take notes to read and re read to ensure I am confident before treating any of my clients. I would recommend this course provider and in particular this course of massage to everyone it's amazing !!!
Thank you
Michelle Keane
I learned loads of interesting information
I am Massage Therapist, I know many things about various massages and techniques. On this website I finished Upper body course and I learned loads of interesting information which I did not know before.
I recommend this for everyone who wants to be a professional massage therapist or just keep it as a hobby and give a massages to family members or close friends, because it is very helpful to know how to give massage correctly.
Definitely will buy more courses from this website. Looking forward to buy a new course and learn more and more and more!
Thank you
Sarune Liepaite
I'm looking forward to learn more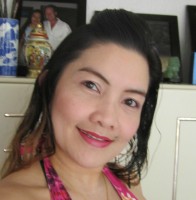 It is quite an interesting course! I have learnt a lot since I have seen the precise explanation and video illustration, and I have enough time to learn so well as I did it in my own pace. I've fully understood the whole concept on each module.
By the time I've finished the last module, I'm quite prepared for the exam because everything I've learnt has already been absorbed into my mind. Even once I've finished the course, I'm looking forward to learn more by reviewing the course again.
Now, I can properly apply the techniques into our massage spa business.
Ma Margarita
I would highly recommend (in fact I have already) this course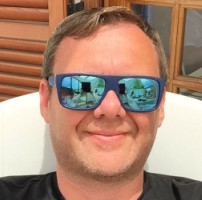 I had been thinking about doing a massage course for some time and found this course on-line and added it to a wish list for Christmas ideas. To my surprise, I was gifted this course and I have just completed the 19 modules and assessment.
This course is fantastic, educational, easy to navigate around and very clearly presented along with great videos. I would highly recommend (in fact I have already) this course to anyone wishing to learn how to deliver high quality massages.
Fantastic course for those who have an interest in discovering the various massage styles and techniques that are described in detail and with the supporting videos to reinforce the theory it is excellent.
I have delivered several massages to friends as I have been going through the course and feel that the style of learning, the ability to pick up a module at your own personal convenience suited me perfectly as I could fit it around other areas of my life and truly commit quality time to learning these new found skills.
Andrew Kerr
I have recommended this site to friends and family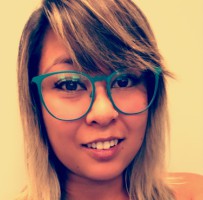 It was great, lots of knowledge and able to learn at my own pace was fantastic, and that I have access to it after completing exam is great too!
I am excited to start further learning and will likely try another course provided from this website! Exam was easy and straight forward, and provided you with the questions you did not get correct so that you are able to further study.
I have recommended this site to friends and family, and will continue learning! Thank you so much New Skills Academy! You are an amazing site and I am grateful!
Anahita Dehghani
Simply one of the best investments I've made in my ongoing professional development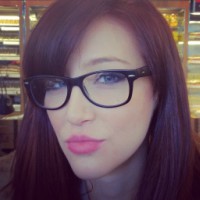 I completed the massage certification months ago and love to keep revisiting modules. I learn something new each and every time because there's such a wealth of information presented in a beautifully user-friendly way with excellent videos to accompany each massage technique.
I'm already a working massage therapist, who enjoys attending short courses to up-skill and be able to provide my clients with more value. And 'The New Skills Academy' massage course is simply one of the best investments I've made in my ongoing professional development.
I'm now a whizz at facial massage (something they didn't teach at massage school) and Lomi-Lomi too! Highly recommended!
Bee Scott
Example Certificate
This certificate is to verify that
has successfully completed the
MASSAGE CERTIFICATION
on the
07th December 2021
A003147
Daniel Morgan
Head Tutor
New Skills Academy
How online learning can benefit you..
https://uk.trustpilot.com/review/newskillsacademy.co.uk
FAQ's
Who can take the course?

Anyone who has an interest in gaining a greater understanding of this subject is encouraged to take the course. There are no entry requirements to take the course.

What is the structure of the course?

The course is broken down in to individual modules. Each module takes between 30 and 90 minutes on average to study. Although you are free to spend as much or as little time as you feel necessary on each module, simply log in and out of the course at your convenience.

Where / when can I study the course?

You can study the course any time you like. Simply log in and out of the web based course as often as you require. The course is compatible with all computers, tablet devices and smart phones so you can even study while on the move!

Is there a test at the end of the course?

Once you have completed all of the modules there is a 30 (multiple choice) question test. The questions will be on a range of topics found within the modules. The test, like the course, is online and can be taken a time and location of your choosing.

What happens if I fail the test?

If you don't pass the test first time you will get a second opportunity to take the test again after further study.

When will I receive my certificate?

Once you have completed your test you can log in to your account and download / print your certificate any time you need it. If you would prefer us to post you a certificate there will be an admin charge of $16

How can I pay?

We use Paypal for all payments on the site. You can either use your Visa, MasterCard ,American Express, Solo cards or PayPal account to pay for the online course. All payments are handled securely by Paypal.

Is my payment secure?

As previously mentioned your payment is totally secure. We use the latest ssl encryption for all transactions.

How long after payment can I begin the course?

You can begin the course immediately after your payment has been received.
You should receive an email with your log in details as soon as your payment has been accepted. If you don't get this email please check your junk folder, failing that please contact us for further assistance.

How long is my certificate valid for?

There is no expiry or renewal fees
What our students say ...