Course Details
Course Code: USSEC17PFA
Location: Online
Duration: 3 hours
Cost:
Qualification: All modern browsers and devices
Further Details
Course Access: Lifetime
Exams Included: Yes
Compatibility: All major devices and browsers
Approved Course:
APPROVED
Pet First Aid Certification
Anyone who owns a pet or works with animals will benefit from a pet first aid certification. Knowing what to do when a pet is injured or ill is a wonderful chance to save a family pet and make a difference. This information packed course is designed for anyone who wants to learn what to do in the event of a pet emergency, how to handle the situation and how to remain calm to help the pet until they get the veterinary care they need.
The course is broken down into easy to study modules, and is hosted online, so as long as you have access to the internet, you can study anywhere, whether it's when you get home from work or during your lunch break from your desktop computer or your tablet.
Introduction to the Pet First Aid Certification
This certification is brimming with information which consists of six manageable modules to make your studying experience enjoyable and effective. Each module provides you with insight and advice into pet first aid, giving you the knowledge and tools you need to deal with a wide variety of different accidents and incidents involving a host of pets, so you can make a difference and prolong a pet's life.
At the end of the course you will be required to complete a multiple choice test. On passing you are given instant access to your certification, which you can download and print, placing it with your resume for your next job interview in the pet industry. All certifications can be verified online, giving potential employers peace of mind that you have completed the necessary training that meets their unique requirements.
The pet first aid certification can provide you with a lifelong knowledge which may be needed in an emergency.
What You Will Learn
This course is filled with information relating to pet first aid. It is designed to give you the basic skills needed to handle all types of situations involving your pet or animals at your place of work, whether you work in a pet shop or veterinary practice. The course's six modules will give you a complete overview into pet first aid, including the following:
Introduction and importance of veterinary services
Gain information on general pet health
Learn about registering with your local vet and making visits
Get insight into the anatomy of a dog
Learn the different causes of limping in dogs
Get tips on examining pets at home
Learn about pet digestion
Learn about checking vital signs
Know the signs of dehydration and what to do
Learn how to examine wounds and how to stop bleeding effectively
Know how to treat burns on all pets
Get an understanding on how to treat a choking pet
Know what to do in the event a pet goes into shock
Learn basic CPR for pets
Understand what it takes to approach an injured animal
Learn the different tools and techniques to restrain an animal
Know the signs and symptoms of frost bite
Drowning and near drowning first aid
Get insight into household hazards
Learn about poisoning and treatments
Know the home treatment for vomiting and diarrhea
Benefits
There are numerous benefits to completing a pet first aid certification online, these include:
Study online at your own pace and in your own time
Take a week to complete the course or a few months, there is no set time schedule for completion
Accessible on most modern devices as long as you are connected to the internet
Online support throughout your study experience
Lifetime access to the modules
Industry recognized certification
Certifications are verifiable online as an added convenience
Fast track your career
Start using your new knowledge without delay
Continue your education in pet awareness
Course Modules/Lessons
I would definitely recommend it to friends and family
This course was fun and flexible. I could study it at my own convenience, leaving it and going back to it in between my other commitments.
I was then required to answer a few multiple choice questions at the end in order to receive my certificate which is stored in my account so that I can download it at any time. It is a good qualification to add to my CV when looking to work with pets.
I really enjoyed it and it will benefit me in my future career plans. I would definitely recommend it to friends and family.
Stacey Baigan
Well worth the few hours needed
A good course that covers all the basics and will leave you confident and equipped to deal with any emergencies as they arise, from basic equipment needed, to how to do CPR on your dog or cat, to administering medicines and dealing with burns, breaks and drownings.
It gave me a lot of tips and pointers to explore the issues further as well as first aid equipment to buy. Providing you read through all of the modules, you'll be able to pass the course quite easily.
Good value for money for what I paid for this course. Well worth the few hours needed.
Adam Waldron
The information was very clear and well set out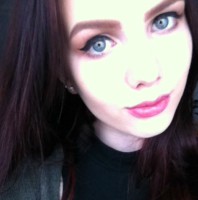 I completed this course to become more confident in my job as a dog walker. The information was very clear and well set out, and perfectly set me up for the test at the end.
With my pass, I'm sure that I will receive more clientele who can now see that I am trustworthy and qualified to be looking after their beloved pets.
This qualification not only looks good on a CV but could be used in situations in everyday life. Hopefully I can one day use the skills I've learnt on this course in order to save a pet's life.
Hope Walker
Example Certificate
This certificate is to verify that
has successfully completed the
PET FIRST AID CERTIFICATION
APPROVED
Daniel Morgan
Head Tutor
New Skills Academy
How online learning can benefit you..
https://uk.trustpilot.com/review/newskillsacademy.co.uk
FAQ's
Who can take the course?

Anyone who has an interest in gaining a greater understanding of this subject is encouraged to take the course. There are no entry requirements to take the course.

What is the structure of the course?

The course is broken down in to individual modules. Each module takes between 30 and 90 minutes on average to study. Although you are free to spend as much or as little time as you feel necessary on each module, simply log in and out of the course at your convenience.

Where / when can I study the course?

You can study the course any time you like. Simply log in and out of the web based course as often as you require. The course is compatible with all computers, tablet devices and smart phones so you can even study while on the move!

Is there a test at the end of the course?

Once you have completed all of the modules there is a 30 (multiple choice) question test. The questions will be on a range of topics found within the modules. The test, like the course, is online and can be taken a time and location of your choosing.

What happens if I fail the test?

If you don't pass the test first time you will get a second opportunity to take the test again after further study.

When will I receive my certificate?

Once you have completed your test you can log in to your account and download / print your certificate any time you need it. If you would prefer us to post you a certificate there will be an admin charge of $16

How can I pay?

We use Paypal for all payments on the site. You can either use your Visa, MasterCard ,American Express, Solo cards or PayPal account to pay for the online course. All payments are handled securely by Paypal.

Is my payment secure?

As previously mentioned your payment is totally secure. We use the latest ssl encryption for all transactions.

How long after payment can I begin the course?

You can begin the course immediately after your payment has been received.
You should receive an email with your log in details as soon as your payment has been accepted. If you don't get this email please check your junk folder, failing that please contact us for further assistance.

How long is my certificate valid for?

There is no expiry or renewal fees
What our students say ...