Course Details
Course Code: USFEC16RSD
Location: Online
Duration: 10 hours
Cost:
Qualification: All modern browsers and devices
Further Details
Course Access: Lifetime
Exams Included: Yes
Compatibility: All major devices and browsers
Approved Course:
Real Estate Broker Certification
Being a real estate broker, having the ability to show clients available properties, help investors purchase investment properties and even assist clients find that perfect home to rent can be a very rewarding career. You help buyers, sellers, tenants and landlords. You get to know your area, you sell your listings and you earn a decent commission in the process. In order to succeed as a real estate broker you need the necessary training and certification.
Introduction to Real Estate Broker Certification
The Real Estate Broker Certification is an information packed course which gives you the ability to study online. You can work your full time job and study in your spare time, enjoying an industry recognized certification on completion.
This course is broken down into manageable modules, each one brimming with useful information you will be able to use to fast track your career and succeed as a real estate broker moving forward.
You can study from any device linked to the internet, enjoying online support throughout your studies and lifetime access to your course modules. At the end of the course you will be required to take the multiple choice test and, once passed, you can download and print your certificate to display.
What you will learn
This course is full of useful information to provide you with the knowledge you need to be a successful real estate broker. The course will cover the following:
Learn what it takes to be a real estate broker. What your role will be and the history of real estate brokers. You will also learn some valuable insight into the real estate industry as a whole.
Understand the different real estate brokers from domestic to rental to property negotiators to commercial brokers and more.
Know what is involved in selling a property, benefits of using a real estate broker and the disadvantages of selling privately.
Identify how to get to know your customers from canvassing to networking and more.
Learn what an average day is like as a real estate broker and what is expected of you.
Gain an understanding of marketing, boards, agreements and more.
Learn about evaluations, why they are important, how you can use them to bargain and help to set a realistic listing price.
Know how to complete a successful viewing from setting it up to meeting with the client, walking them through the property, preparing the property and working to a plan.
Identify the best negotiation tools to help you secure a deal. Learn the concepts of negotiation and how to use silence to your advantage.
Know why clients should buy with a real estate broker, your role in the process, who pays for what and so much more.
Learn about sale progression from drawing up the documents to understanding what surveyors and lawyers are.
Know how technology has had an impact on the real estate broker industry.
Get an understanding on investment property, what it is, who the buyers are and managing investment property for the client.
Identify what a rental agent is and whether this is the role for you.
Know what property management is.
Get a firm understanding of the law in the real estate broker industry.
Benefits
There are numerous benefits to completing the Real Estate Broker Certification. Whether you want to work as a real estate broker or rental agent or you are looking for a position within a real estate broking, you can use the knowledge you learn on a daily basis.
Study at your own pace and in your own time.
There is no completion time limit, so you can take as long as you need to complete the course.
Study online using any device connected to the internet.
Enjoy online support throughout your study experience.
Have access to your training modules for life.
Fast track your career within the real estate broking industry with the knowledge you gain from the course.
Use what you learn in the course and implement it into your daily work.
Course Modules/Lessons
What our students have to say…
I learnt so much
Found this course online and I advise anyone who is looking to get into property to do the online estate agency certification course! I learnt so much and happy to say I have officially passed! 10/10
Rachel Evans
The right move for my career path
The website is very functional on all types of technology. Allowing study on your mobile, tablet or computer. I am looking for a change in career and the course is giving me the knowledge and confidence I need.
The course also confirms to me that this is the right move for my career path that I would like to progress further in.
Faith Wall
5 Star rating throughout the whole experience
Amazing! New Skills Academy has helped me shape my life and improve my understanding of my chosen course, so simply and now I am that one step closer to achieving my goal. Such a simple yet professional system and easy to learn from.
Would and will recommend to friends and family. A great way to learn without the price tag of going to University and saves a lot of time. Super easy to set up. 5 Star rating throughout the whole experience.
Going to buy my sister the same course for a birthday gift, which is a great offer that they do.
Louis Rees
This is a nice introduction to the profession of Real Estate Agency but also negotiation and building networks.
I'm a property investor and I have an interest in property generally. I wanted to do this course to broaden my knowledge of property but also make sure I understand my rights as a buyer of property. This is a nice introduction to the profession of Real Estate Agency but also negotiation and building networks. It includes material on both residential and commercial property, and also property maintenance. It is a very broad course and is a good place to start.
Chris Pinnock
The course is user friendly and very straight forward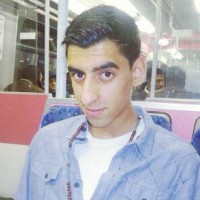 Amazing course, very easy to do within your own space of time. Very helpful, would highly recommend to anyone and everyone. This has helped me a lot to gain more knowledge and more experience in this field to help me later on in life.
The course is user friendly and very straight forward. Provides you with up to date information and real life situations if anything was to happen and makes you feel like you are already working in the field and have the experience you need.
The course also has an online tutor to help you at all times!
Rijul Mehan
I was not disappointed!
I started this course as it is a keen interest of mine; as someone who worked as an office manager and administrator for large Estate Agents in London, I wanted to tighten my skills. I was not disappointed!
There are a huge range of information; from dealing with aspects of marketing to legalities and a lot of reading. It was very easy to access and very thorough. I would recommend anyone looking to start in the industry, have an interest in property or simply want to brush up on knowledge and skills.
I was very pleased overall with the course, and will recommend New Skills Academy to my friends.
Kelly-Anne Tomlinson-Docherty
The course material is really helpful
Would recommend the course to anyone! Considering real estate agency as a career gives a clear insight into the role and regulation and was easy to digest. I was able to easily fit this in with my busy work schedule. I was able to complete this course in less than a month which I originally expected to take a lot longer.
The course material is really helpful and the assignments help you to identify if you have a clear understanding of what you have read and usually don't take too long to complete. I am now looking into doing a more advance course in estate agency and looking for a trainee position in my local area.
Samantha Giles
Example Certificate
This certificate is to verify that
has successfully completed the
REAL ESTATE BROKER CERTIFICATION
Daniel Morgan
Head Tutor
New Skills Academy
How online learning can benefit you..
https://uk.trustpilot.com/review/newskillsacademy.co.uk
FAQ's
Who can take the course?

Anyone who has an interest in gaining a greater understanding of this subject is encouraged to take the course. There are no entry requirements to take the course.

What is the structure of the course?

The course is broken down in to individual modules. Each module takes between 30 and 90 minutes on average to study. Although you are free to spend as much or as little time as you feel necessary on each module, simply log in and out of the course at your convenience.

Where / when can I study the course?

You can study the course any time you like. Simply log in and out of the web based course as often as you require. The course is compatible with all computers, tablet devices and smart phones so you can even study while on the move!

Is there a test at the end of the course?

Once you have completed all of the modules there is a 30 (multiple choice) question test. The questions will be on a range of topics found within the modules. The test, like the course, is online and can be taken a time and location of your choosing.

What happens if I fail the test?

If you don't pass the test first time you will get a second opportunity to take the test again after further study.

When will I receive my certificate?

Once you have completed your test you can log in to your account and download / print your certificate any time you need it. If you would prefer us to post you a certificate there will be an admin charge of $16

How can I pay?

We use Paypal for all payments on the site. You can either use your Visa, MasterCard ,American Express, Solo cards or PayPal account to pay for the online course. All payments are handled securely by Paypal.

Is my payment secure?

As previously mentioned your payment is totally secure. We use the latest ssl encryption for all transactions.

How long after payment can I begin the course?

You can begin the course immediately after your payment has been received.
You should receive an email with your log in details as soon as your payment has been accepted. If you don't get this email please check your junk folder, failing that please contact us for further assistance.

How long is my certificate valid for?

There is no expiry or renewal fees
What our students say ...