Course Details
Course Code: USFEC17MUD
Location: Online
Duration: 20 hours
Cost:
Qualification: All modern browsers and devices
Further Details
Course Access: Lifetime
Exams Included: Yes
Compatibility: All major devices and browsers
Approved Course:
A003151
Makeup Artist Certification Course
Do you have a passion for make-up and beauty? Do you love creating different characters using make-up? Do you enjoy trying new ideas every time you go out? Have you considered a career in make-up and just haven't found the time or a course you can afford? Then we have the solution for you.
Introduction to the Makeup Artist Certification Course
The Makeup Artist certification is an effective online training course which comprises of twenty two information packed modules that include learning how to contour and how to apply the perfect smokey eye. The course takes approximately twenty hours to complete, enabling you to study in your own time and at your own pace.
The benefit to the make-up course is that you can study while working a full time job, studying from any device and at any time, as long as you have access to the internet.
What you will learn
The course is filled with twenty two modules which are designed to teach you everything you ever wanted to know about make-up from its history to how to use it. This includes over an hour of instructional video to help you fine tune your skills and achieve success moving forward.
Understand make-up artistry along with the latest trends.
Learn about the history of make-up, a time line of events and make-up through the centuries.
Know the role of a beauty make-up artist, what you will have to do, working conditions and more.
Get to know the skin, it's anatomy through to products, techniques and problem solving common skin issues.
Know your tools. Get a good understanding on the different brushes you will have to use, how to care for them and how to choose a good quality brush.
Learn how to use the brushes in terms of length, shape and effective application.
Understand the uses of foundation, how to choose the right foundation, other products and application.
Get to understand corrective make-up, how to use tools and other products.
Learn the various make-up styles, day time, night time, angles and more.
Learn how to apply eye make-up along with common mistakes and eye shapes.
Learn about effective eyeliner techniques, mistakes and more.
Get to grips with brow grooming. Know how to groom the brows, benefits of brow grooming, mistakes and how to fix problem areas and mistakes.
Learn how to apply false eyelashes effectively.
Know how to apply cheek color, along with blush types and facial shapes.
Understand how to apply lip color, tips, benefits and mistakes.
Get to know the current beauty trends.
Learn about make-up in TV, film and magazines. Emphasizing features, character make-up and more. Is this the position for you?
Know what hair styles work best with what make-up to ensure the two work seamlessly together.
Know how to maintain radiant skin from important steps to tips and advice.
Understand the different make-up techniques for different seasons. Know what make-up works in summer and winter. Get a good understanding on the latest season trends.
Learn some advanced techniques which can help you in your make-up career. Learn about contouring, useful tips, eye techniques and more.
Identify what you need to start and run your own beauty salon from management to health and safety and so much more.
Benefits
There are numerous benefits you can take advantage of when choosing to complete this information packed course. The benefits include:
Course broken into twenty two easy to manage modules
Lifetime access to course content online
One full hour of instructional video
Start your own business with confidence
Fast track your career
Study at your own pace in your own time
Receive certification on successful completion
Get a second chance to take the test in the event you do fail
Gain valuable insight into the make-up industry
Enjoy the convenience of online support throughout your study experience
Course Modules/Lessons
What our students have to say…
Great course, thanks for the experience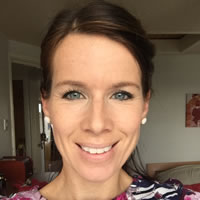 Brilliant course, worked at my own pace. Learnt heaps of good tips and i would highly recommend this to anyone.
Really enjoyed doing practicals on my family and friends and they were very impressed with the results. I learnt a lot about products and tools, about applying different makeup on different skin tone and how to look at a clients face and access what is best for them.
I'm hoping to use my skills in the future to do some make up artistry and with a bit more practice i think i could get quite good!! Great course, thanks for the experience
Georgia May
The videos are extremely helpful
I did not realise how in depth make up actually was until I actually began the course.
I found the course material very beneficial and it gave me an understanding of how to use all aspects of make up.
The videos are extremely helpful and the tutor on them is very precise and clear.
I am exceedingly happy I took this course and it has put me in place for the perfect start. Highly recommend thank you skill academy for giving me the opportunity to better my self at my own pace. The hints and tips are ideal to make notes of xx
Sophie Watson
With demonstration videos and help always on hand, the course is easy to follow and understand.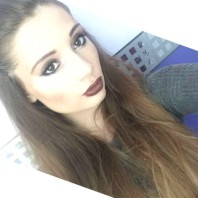 A clear and concise course that allowed me to go at my own pace, with no time limit. A great way to learn and study from home so that you can fit it around your daily lifestyle.
With demonstration videos and help always on hand, the course is easy to follow and understand. The course taught me a variety of techniques and methods to apply Make-Up and has also given me the advice and guidance I needed to go forward with a career.
The end test is challenging so it is important to study and revise all modules in order to pass.
Summer Wearn
It is jam packed with information yet so easy to follow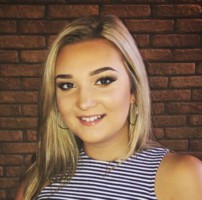 I am so impressed with this course. For starters it was hugely discounted which saved me money, secondly it is really easy to use.
It is jam packed with information yet so easy to follow and they layout is very clean, clear and precise. I have learnt so much from this course already and I can even revisit modules as and when I need to.
If you are an aspiring Makeup Artist, then this course will definitely lead you on the right path and it teaches you how to deal with clients and how to get the best out of your career.
Esther Lawrence
It's a wonderful course
The course was well informative. I took so much from it and plan on making a career and starting a small business from it too.
Thank you for allowing me to accomplish a course in a small amount of time it did wonders for me and I now have the opportunity to make something of myself using these lessons from New Skills Academy.
It's a wonderful course and I recommend anyone to take it before they make any move into the makeup industry. This is the best way to educate yourself on something you know very little about.
Vanessa Jean – Philadelphia
Example Certificate
This certificate is to verify that
has successfully completed the
MAKEUP ARTIST CERTIFICATION
on the
06th December 2021
A003151
Daniel Morgan
Head Tutor
New Skills Academy
How online learning can benefit you..
https://uk.trustpilot.com/review/newskillsacademy.co.uk
FAQ's
Who can take the course?

Anyone who has an interest in gaining a greater understanding of this subject is encouraged to take the course. There are no entry requirements to take the course.

What is the structure of the course?

The course is broken down in to individual modules. Each module takes between 30 and 90 minutes on average to study. Although you are free to spend as much or as little time as you feel necessary on each module, simply log in and out of the course at your convenience.

Where / when can I study the course?

You can study the course any time you like. Simply log in and out of the web based course as often as you require. The course is compatible with all computers, tablet devices and smart phones so you can even study while on the move!

Is there a test at the end of the course?

Once you have completed all of the modules there is a 30 (multiple choice) question test. The questions will be on a range of topics found within the modules. The test, like the course, is online and can be taken a time and location of your choosing.

What happens if I fail the test?

If you don't pass the test first time you will get a second opportunity to take the test again after further study.

When will I receive my certificate?

Once you have completed your test you can log in to your account and download / print your certificate any time you need it. If you would prefer us to post you a certificate there will be an admin charge of $16

How can I pay?

We use Paypal for all payments on the site. You can either use your Visa, MasterCard ,American Express, Solo cards or PayPal account to pay for the online course. All payments are handled securely by Paypal.

Is my payment secure?

As previously mentioned your payment is totally secure. We use the latest ssl encryption for all transactions.

How long after payment can I begin the course?

You can begin the course immediately after your payment has been received.
You should receive an email with your log in details as soon as your payment has been accepted. If you don't get this email please check your junk folder, failing that please contact us for further assistance.

How long is my certificate valid for?

There is no expiry or renewal fees
What our students say ...