Course Details
Course Code: USMEC18CCD
Location: Online
Duration: 10 hours
Cost:
Qualification: All modern browsers and devices
Further Details
Course Access: Lifetime
Exams Included: Yes
Compatibility: All major devices and browsers
Approved Course:
A013176
Canine Communication Certification
This Canine Communication Certification Course will give you the information necessary to not only communicate with your own dog, but also with dogs you don't know or dogs you work with. It is full of information that one must have to successfully train and understand dogs, and to enhance the relationship you have with canines.
From a study on canine evolution and intelligence to how to teach basic commands and understand canine emotions, this course teaches all you require to become a successful canine communicator. You will receive a full introduction on what canine communication truly is, as well as how dogs communicate with us and how we can more effectively communicate with dogs.
Introduction to the Canine Communication Certification Course
The Canine Communication Certification Course is an online course that gives all students the ability to learn the curriculum when it is convenient to them. Most students who take this course can easily continue to work a full time job, and still finish the course rather quickly.
Since this course is online, it is accessible from any internet-enabled device, and you will have access to online support during your training. This brings peace of mind as you work through the course.
Before completing the course, you will have to take and pass a comprehensive test. When you have passed the test, you will receive a certificate that you can download and print. We can also send the certification through the post for an additional fee.
What You Will Learn
The Canine Communication Course has been designed to prepare and teach students to communicate with all types of dogs, and it will certainly put you on track to succeed, no matter what goal you have your mind set on. The course covers the following:
Information about canine evolution and intelligence
The importance of socialization
How dogs communicate with each other
The similarities and differences between dog breeds
Canine calming signals
Common canine behavior issues and how to fix them
How dogs communicate with humans
How humans can communicate with dogs
The role of a dog owner
How to teach a dog basic commands
Canine emotions and signs of suffering
Working with dogs
Benefits of the Canine Communication Certification Course
When studying the Canine Communication Course, you will experience a number of benefits.
These include:
The ability to study from anywhere at any time, either at home, or even at work.
You can study when it's convenient for you, and since there is no time limit, you can finish the course in a matter of days, weeks, or months.
You can use any device with internet access to work on the course. This includes tablets, computers, or mobiles.
The modules are short and easy to read, which makes studying an enjoyable experience.
You will experience the convenience of our online support system, which helps students to stay on track whilst studying.
Leaning from a syllabus that will help to guarantee success.
Improving your prospects when applying for jobs where you will work with dogs.
Getting a better understanding of what the actions of dogs mean.
Earning a recognized, respected, and certification.
Affordability.
Course Modules/Lessons
Suitable for all levels and had just the right touch.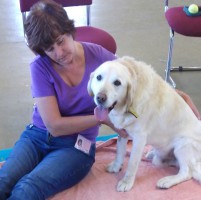 An excellent course with up to date thinking based on good research about canine behaviours. I particularly liked the style of teaching. Suitable for all levels and had just the right touch.
I found it stimulating, encouraging and above all, not patronising. It will be very helpful to me on my road as an animal Reiki therapist working with a wide variety of breeds in a rescue centre. I am now much more aware of calming signals and subtle signals that the dog is ready to accept contact.
I would recommend it to anyone wanting to enhance their understanding and communication with dogs.
Lucy Lofting
It's an act of professionalism and evolution.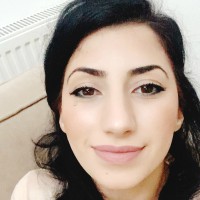 This is definitely the easiest way to study a course. I was surprised to see how easy and how everything is made to be suitable to learn in the comfort of your house or on the way. It is easy, not demanding, flexible and not as hard as regular college courses.
The fact that you are also obtaining a certification is magnificent. This will be something that I will recommend and I will also buy more courses in the future.
More companies should do that. It's an act of professionalism and evolution. We need more people like you to do that! Awesome job and thumbs up.
Hanna Muzieni
Example Certificate
This certificate is to verify that
has successfully completed the
CANINE COMMUNICATION CERTIFICATION
A013176
Daniel Morgan
Head Tutor
New Skills Academy
How online learning can benefit you..
https://uk.trustpilot.com/review/newskillsacademy.co.uk
FAQ's
Who can take the course?

Anyone who has an interest in gaining a greater understanding of this subject is encouraged to take the course. There are no entry requirements to take the course.

What is the structure of the course?

The course is broken down in to individual modules. Each module takes between 30 and 90 minutes on average to study. Although you are free to spend as much or as little time as you feel necessary on each module, simply log in and out of the course at your convenience.

Where / when can I study the course?

You can study the course any time you like. Simply log in and out of the web based course as often as you require. The course is compatible with all computers, tablet devices and smart phones so you can even study while on the move!

Is there a test at the end of the course?

Once you have completed all of the modules there is a 30 (multiple choice) question test. The questions will be on a range of topics found within the modules. The test, like the course, is online and can be taken a time and location of your choosing.

What happens if I fail the test?

If you don't pass the test first time you will get a second opportunity to take the test again after further study.

When will I receive my certificate?

Once you have completed your test you can log in to your account and download / print your certificate any time you need it. If you would prefer us to post you a certificate there will be an admin charge of $16

How can I pay?

We use Paypal for all payments on the site. You can either use your Visa, MasterCard ,American Express, Solo cards or PayPal account to pay for the online course. All payments are handled securely by Paypal.

Is my payment secure?

As previously mentioned your payment is totally secure. We use the latest ssl encryption for all transactions.

How long after payment can I begin the course?

You can begin the course immediately after your payment has been received.
You should receive an email with your log in details as soon as your payment has been accepted. If you don't get this email please check your junk folder, failing that please contact us for further assistance.

How long is my certificate valid for?

There is no expiry or renewal fees
What our students say ...